You're ONE step closer to taking control
of how your personal brand is perceived.
…
Want to be TWO steps closer?
The first of the tools in the Kickstarter Toolkit will be in your inbox shortly…
…but RIGHT NOW you can grab my
6 Myths of Small Business Branding ebook
for
just $7!
Uncover the COMMON MYTHS and LEARN THE TRUTHS to exponentially ELEVATE YOUR BUSINESS BRAND… AND your BOTTOM LINE!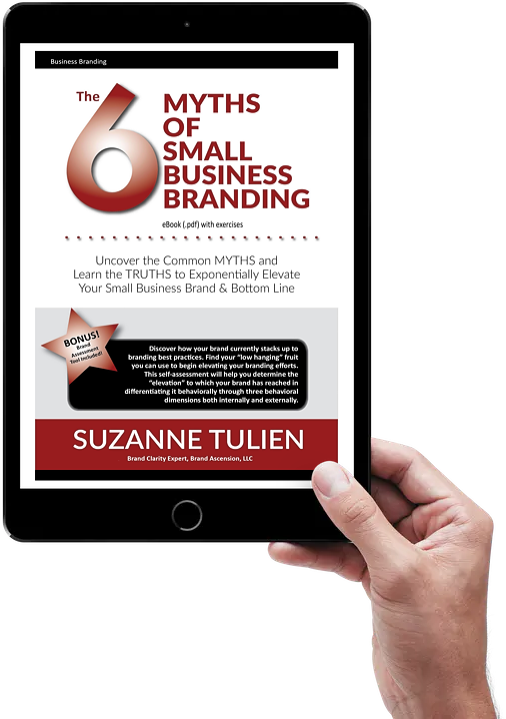 How does your brand stack up to best branding practices?
Realize some of the myths that have kept you 'status quo'.
Find your 'low-hanging fruit' areas that you can use NOW to begin elevating your brand to your target audiences.
The
6 Myths of Small Business Branding Ebook
is for all those
motivated, inspired, independent, talented business entrepreneurs
who are
driven to be successful
at what they are
passionate
about doing.
It of for those who desire to take control of their professional, financial, and personal future by building a successful, consistent brand within the business they own and run conscious brand building strategies they will assist in elevating your brand and help you work smarter, not harder!
YOU WON'T GET THE OPPORTUNITY TO GET THIS EBOOK FOR JUST $7 AGAIN,
… SO GRAB YOUR COPY NOW!